MEDICAL WEIGHT LOSS & LIFESTYLE MEDICINE – FAIRFAX, VA
Whole person care, beyond the scale.
*Telehealth available for residents of VA, MD, & Washington, DC.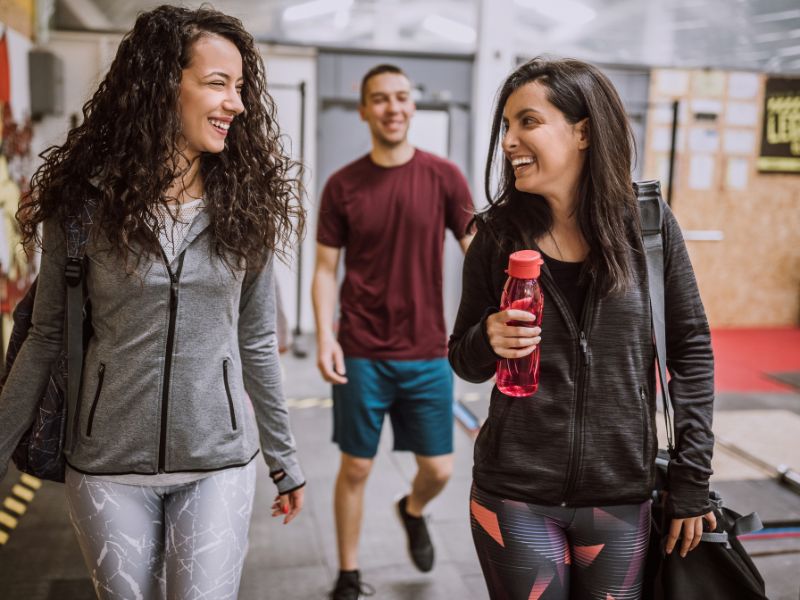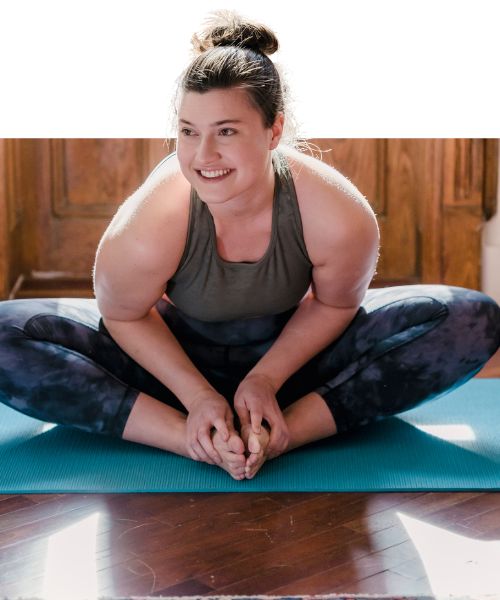 Doctor Guided Medical Weight Loss
You're ready for a change.
What you've tried: Yo-yo dieting, cutting out this, eating less of that, only to see mediocre results that don't last. Traditional weight management plans are primarily focused on the "move more, eat less" approach. It's more complicated than that.
How this is different: I know how difficult it can be when you've tried so many things to lose weight and how frustrating it is when you don't see the results you want.
Medical weight loss is different. This is a doctor-patient collaboration that focuses on treating you as a whole person, not just a number on a scale.
We'll look at your biology, genetics, current lifestyle, and personal struggles to create a customized weight loss plan that will finally give you real, sustainable results. 
My approach focuses on all the pillars of health;
physical activity
proper nutrition
adequate sleep
stress management
weight loss medications
and more
Free Consultation!
During this 20 minute call, we'll discuss your current health, future goals, and answer any questions you may have.
Medical Weight Loss & Lifestyle Medicine
Meet your doctor.
Hello, I'm Dr Nancy Selim. I'm so happy you are here! I am an Obesity Medicine and Lifestyle Medicine Physician with extensive training in the science of weight loss, intensive lifestyle interventions, and behavioral change.
My goal is to utilize my medical expertise to empower and educate you, eliminate weight stigma, and uncover some of the ways your habits and thoughts are impacting your long term success.


Results Matter
Real patients. Real results.
Katie MacBog
August 24, 2023
Dr Selim took a holistic look at my body composition, bloodwork, my nutrition, lifestyle and exercise patterns after I came to her frustrated with how I was feeling post 40 and after 3 years in the pandemic (like poo). She recommended some changes and gave me a relatively simple plan to follow with app support. She was also available every step of the way through the app and in her bi monthly coaching meetings . With her positivity, extensive knowledge, coaching and support I was able to get the results I'd been trying to achieve for 3 years in just under 4 months. She also was the best about reminding me of the whole idea of progress and not perfection, and just trying to make the best choice for long term health in the moment. There were never any feelings of judgment- only support. Definitely would never have been able to do it on my own without her program, support and accountability. Thank you, Dr. S. Xo.
I wish there is 10 stars that I can give to Dr. Selim, she is the best, knowledgeable, most updated, willing to hear and advise, she made it so easy to me changing life style, many thanks Dr. Nancy for your big effort with me.
Kaneez Anwar
February 2, 2023
I made an appointment with Dr. Selim after hearing positive reviews from a friend. Dr. Selim really knows what she's doing and has even looked at factors that other doctors I've seen completely missed. She's worked with me to create healthy habit goals that are reasonable and has encouraged me throughout the process. Really impressed with my care and am looking forward to continue working with her and leading a healthier lifestyle.
Christine Malati
September 21, 2022
Dr. Nancy Selim is one of the kindest, most compassionate, culturally competent, thorough physicians I have ever met. She always takes her time to address my concerns and I never feel rushed. I recently completed the Revived Woman Project which is a 10 week group coaching program that explains the fundamental reasons we make poor food decisions from the physiology of our endocrine system to the neuropsychological aspects and myths that we believe. Each week she gave us practical tips to implement and I saw my percent body fat decrease from 34% to 28% over the course of the Project! I highly recommend her!
Rania Helito
September 12, 2022
She is the next.. Very encouraging Dedicated to her patients
Lydia Dimyan
September 12, 2022
I participated in a 10 week weight loss group with Dr. Selim. She was simply wonderful. Dr. Selim was caring, understanding, and extremely personable. She took the time to work with each participant one-on-one and made sure to follow up with me through out to keep me engaged and on track. She always made time to answer questions and went above and beyond to encourage and support me throughout the process. I can't speak enough on Dr. Selim'a bedside manner. The program content was really great too. Dr. Selim knows that it's not one size fits all when it comes to weight loss and she worked with us to give us a lot of different tools and then helped us identify what is the best approach for each of us based on our life style and needs. She spoke about different things that affect our journey for a healthy life style that I had not thought about enough (like stress, sleep, etc.). I really benefitted from my time in the group and was able to lose 6% of my body weight during that time. I really believe I'll be able to continue using the tools I learned about during this program to continue losing weight and become a healthier version of myself. Thank you Dr. Selim!
Mermesh M
August 22, 2022
Dr. Selim has great bed side manners. She listens, patient and is always there to help. She has a lot of knowledge too. I loved my nutrition journey with her because she taught me to deal with food as fuel and not as a coping mechanism. That's the place to be if you are looking to change your life to a healthier you. I always left her sessions encouraged and empowered. Thank you Dr. Selim.
Manal Hakim
April 4, 2022
Dr. Nancy Selim is amazing! She was so kind, knowledgeable, thorough, punctual, & professional. I could tell she really cares about her patients. I also like how she encourages natural approaches and remedies instead of your usual doctor who is quick to prescribe medication. I highly recommend her to anyone!
Dr. Selim has motivated me with her wisdom and knowledge to not only lose weight, but transform my lifestyle to one that is more healthy and active. I learned so much from her about exercise specifically for my needs, a healthy eating plan that works for me and my lifestyle and great tools that allow me to nurture my mind, body and soul. She has such a positive attitude that it is hard not to be enthusiastic about helping me be the best version of myself! I'm so grateful that I found her and I continue to update her on not only meeting my goals, but surpassing them too!!! She is always available to help (sometimes unexpectedly) and she gives such individualized attention that I really know she cares.I am thrilled and so glad i took the first step and made an appointment, because it's only been positive results since that first day!
Sherry Girguis
September 14, 2021
Dr. Selim is one of the most compassionate and caring doctors I've met. She has helped me deal with my chronic allergies and asthma (all autoimmune/inflammation related!) over the last decade, and she takes the time to really listen and understand my symptoms and how it affects my life and well-being. Her knowledge of the different ways to prevent inflammation (and not just treat it with steroids!) has honestly been life changing. She has motivated me and helped me through an entire health journey and this kind of medical care these days is unmatched.
UNWAVERING SUPPORT
Every challenge, health-related, weight-related, or otherwise, will always have its ups and downs. It's one thing to know what you need to do, it's another thing to force yourself to do it. There will be setbacks, but we are partners in your progression. I am with you every step of the way.
EDUCATION: KNOWLEDGE IS POWER
As a doctor, I feel it is imperative to educate each patient on their body's needs. When you understand why and how to make changes, the magic really happens.
EMPOWERMENT
 I understand what years of being unhealthy, overweight, anxious, depressed, and self-conscious can do to a person's confidence. Together we'll work through mental blocks to shift your mindset and make healthier life-long habits. My goal is to empower you so that you are your own healer. 
WE'LL BUILD A HAPPIER YOU
Imagine a restful sleep, waking up energized instead of hitting snooze. Imagine handling stress as it comes and feeling good when you look in the mirror. Happiness is built from internal health and that's what I'm here to help you achieve.
CUSTOMIZED FOR YOU…NOT "THOSE LIKE YOU"
I offer completely personalized plans based on our extensive consultation. During this session, I get to know you – your wants, your needs, your experiences, your family history, and your current lifestyle. Based on this, I create a tailored treatment plan which may evolve with your progress. I never use a blanket approach. This truly is Designer Medicine.
Let's Build a Healthier You
Identify your goal and take action.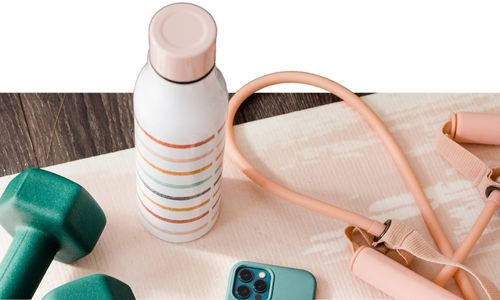 Losing weight doesn't have to mean feeling hungry and deprived of the things you enjoy. I'll provide you with the guidance and tools you need to assist you with safe weight loss.
Lifestyle Medicine
Not looking for weight loss? We can still work together. Food can be used as medicine to nourish our bodies and to treat, prevent, and in some cases reverse disease. I'll show you how.